GENERAL RESOURCES - Book Reviews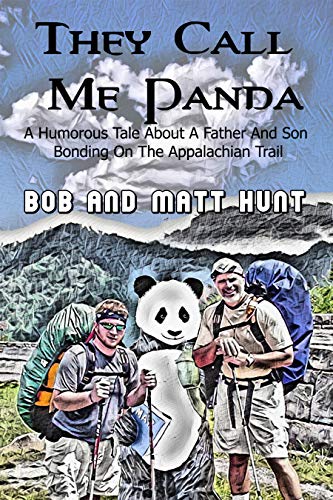 They Call Me Panda
by Bob and Matt Hunt
Amazon.com
I have read a multitude of books on the Appalachian Trail, but rarely so I laugh out loud like I did reading this book. Bob and his son, Matt decided to hike the trail with very little experience and had what it takes to be successful, the ability to adapt and a great sense of humor. They are also great story tellers, keeping me entertained throughout the journey.
Anyone who has done any long distance hiking will identify meeting similar characters in the book, and will root them on in their adventure. It also shows that you need not be an exceptional person to accomplish an extraordinary goal.
I also like how they stress the importance of having great support from friends and relatives. The journey can be accomplished without them, but it sure makes it easier for the hikers!
Although they say this is not a tail about triumph, or perseverance, I disagree. Anyone who walks over 2000 miles has to persevere! It does take a special writer to not only keep my attention, but also get me to smile throughout the entire book.
...Fiftysense Product Review Panel