Walking: Stories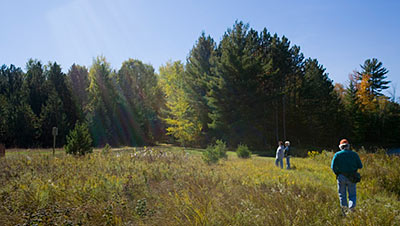 Benefits of Hiking Poles
Susan Alcorn
As a 68-year-old long-distance hiker and backpacker, I can personally vouch for the benefits of using hiking poles. I don't leave home without them...
Finding Nature Around Cities:
Janet Friedinger

Janet has always been active. She walks every day, loves downhill skiing in the winter and playing tennis in the summer. Never one to be content to let life just pass her by, she looks for forward to new adventures....

Lillian Williams

Walking 60 miles in 3 days seems daunting to anyone, but to one 80 year young woman it was a challenge she eagerly underwent. This woman is Lillian Williams, my grandmother. A wife, and mother of three boys, she has led a very active life.
Clayton Klein
Clayton Klein is all too familiar with the road from Paradise to Hell. Paradise to Hell, Michigan that is.
Read the story
Granny Doris Haddock
Granny Haddock, now 97, lives in the woods in New Hampshire...
Read the story
Hiking: Carol Pankratz
In 2003 my 2 high school girlfriends (class of '68) and I made plans to hike a part of the Appalachian Trail... Read the story
Email us your favorite walking trail and paths!